Chamberlain SD Fishing Guide
Join South Dakota fishing guide Tom Steinhauser of Platte Creek lodge in Chamberlain, South Dakota for a first-class South Dakota walleye fishing experience. Fishing on the Missouri River in Chamberlain SD is perfect for a family trip, corporate retreat, class reunion, bachelor party, or a great group of friends. Chamberlain South Dakota is known for world-class walleye fishing and fishermen and women all over the midwest know how many fish the Missouri River system holds and produces every year. Join Tom and his guides for a world-class walleye fishing trip to Chamberlain!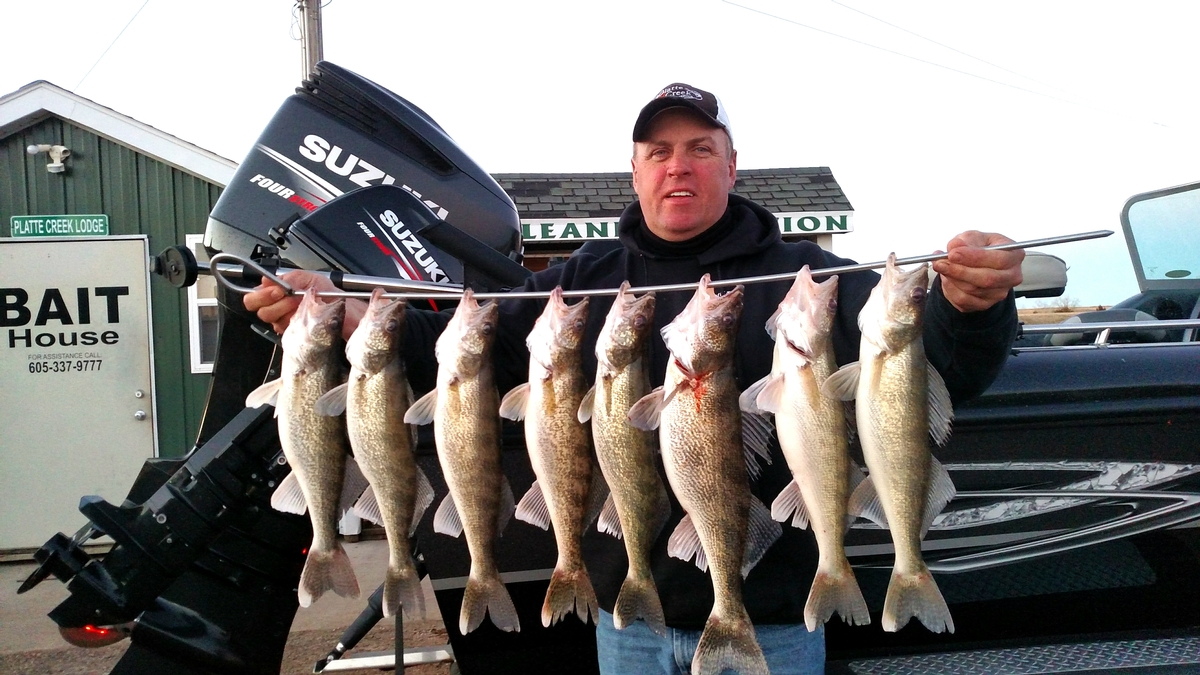 Tom Steinhauser - Fishing Guide in Chamberlain, SD
Fishing Guide Chamberlain SD
Tom Steinhauser and his fishing guides have been fishing the Missouri River out of Chamberlain SD for over 30+ years. With the walleye fishing knowledge, fishing spots, and know-how, Tom and his crew will make sure your group catches fish. All your group needs are to bring a good attitude and we will take care of the rest with the gear. Make sure to book your fishing trip early to make sure to get quality dates. The spring bite in Chamberlain is hot, along with the summer bite. We catch fish and make sure to show our clients a high-quality South Dakota walleye fishing experience in Chamberlain, SD.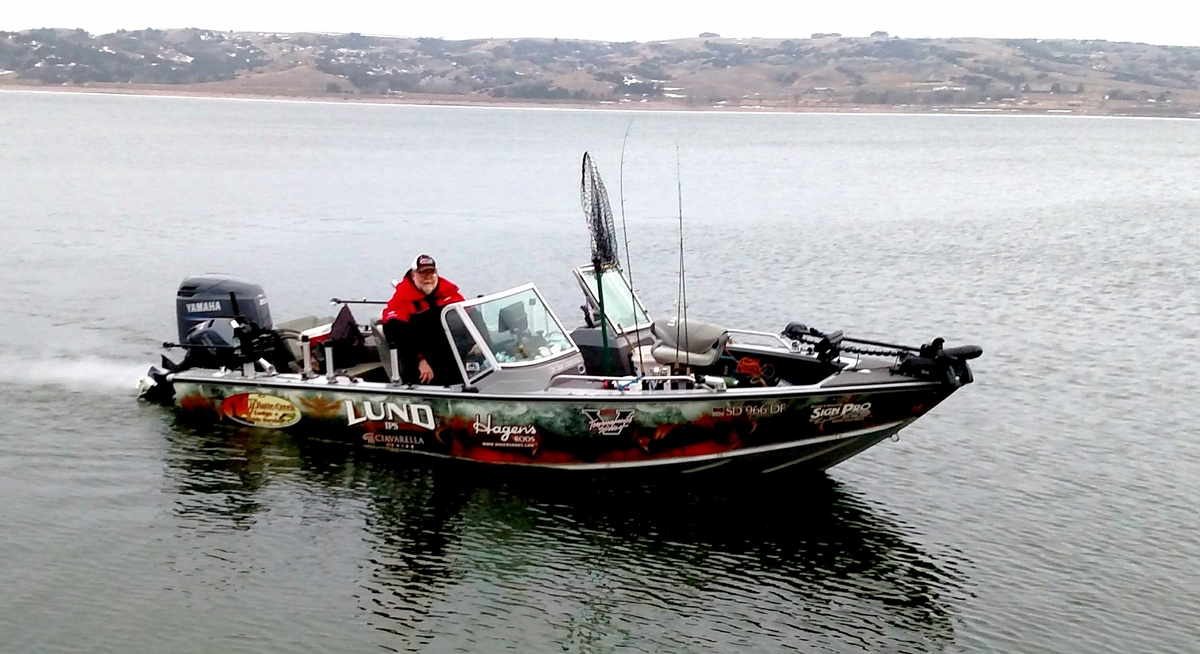 The Platte Creek Lodge guide boats
Chamberlain SD Walleye Fishing
Fishing the Missouri River in Chamberlain SD is dependent on the weather and time of year. Some time bottom bouncers work the best, jigging for walleyes and/or casting around structures in the area holding the walleyes. Tom and his fishing guides make sure to get you on the walleyes in Chamberlain, to make sure you can catch your limit of fish. The size of the walleyes in the Missouri River / Chamberlain area are anywhere from 14-19 inches and can go well over 20+ inches. There are monster walleyes on the river, but they won't pop in the boat daily. The scenery in the Chamberlain area is beautiful and your group will love the relaxing atmosphere and the guides with Platte Creek Lodge. We put the boats in at the American Creek Marina / American Creek boat ramp, next to the Smoking Mule. If you want to book a trip, please give Tom or Nova a call. We would be happy to take your group out fishing on the Missouri River in Chamberlain SD.