South Dakota Walleye Fishing Guide on The Missouri
Join us for a fully guided or self-guided walleye fishing trip in South Dakota on beautiful Lake Francis Case. Depending on the time of year and conditions, we fish the Missouri River around Platte, SD, Chamberlain, SD, or Pickstown, SD. Our South Dakota river system has an abundant supply of walleye and smallmouth bass, with an occasional Northern Pike smacking your line. The walleyes native to the Missouri river system range from 15" to 28", with a lot in the 16"-18" range, great eating fish. For your South Dakota walleye fishing trip we tend to either jig, drift with jigs or bottom bouncers, or troll crankbaits to entice great fish. We fish how you like to, as it is your trip. Your guide will access conditions and work with you to decide on how to go after the fish. In addition to catching fish, your Platte Creek Guide will help show you the sites and share the history of the mighty Missouri River. We will clean and vacuum seal your fish to allow your walleye to be as fresh as the day it was caught.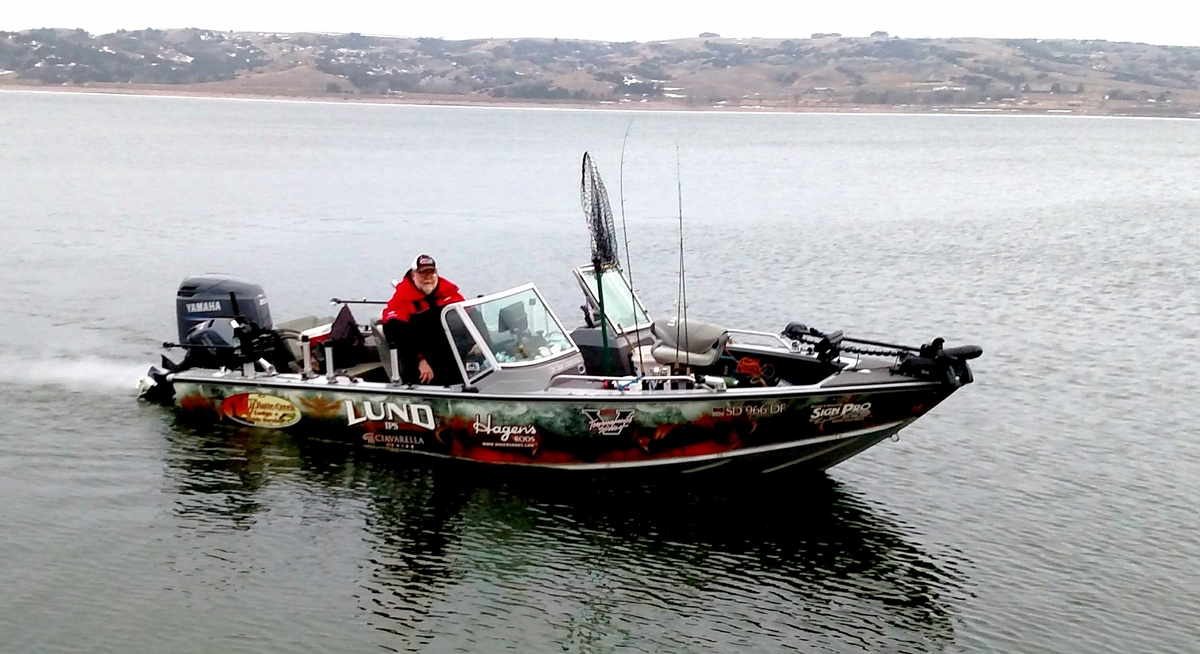 South Dakota Walleye Fishing Guides
Missouri River Location & Boat
Located only 12 miles from the Missouri River we have great access to South Dakota walleye fishing and smallmouth bass fishing. Our experienced Fishing guides will put you in spots to catch fish! A license can be obtained in town or online at South Dakota Game Fish & Parks.
All fishing gear is provided, along with fishing from comfortable 20' boats, which can accommodate 4 people per boat. South Dakota daily limits are 4 walleye over 15" one being over 20", subject to change throughout the walleye fishing season.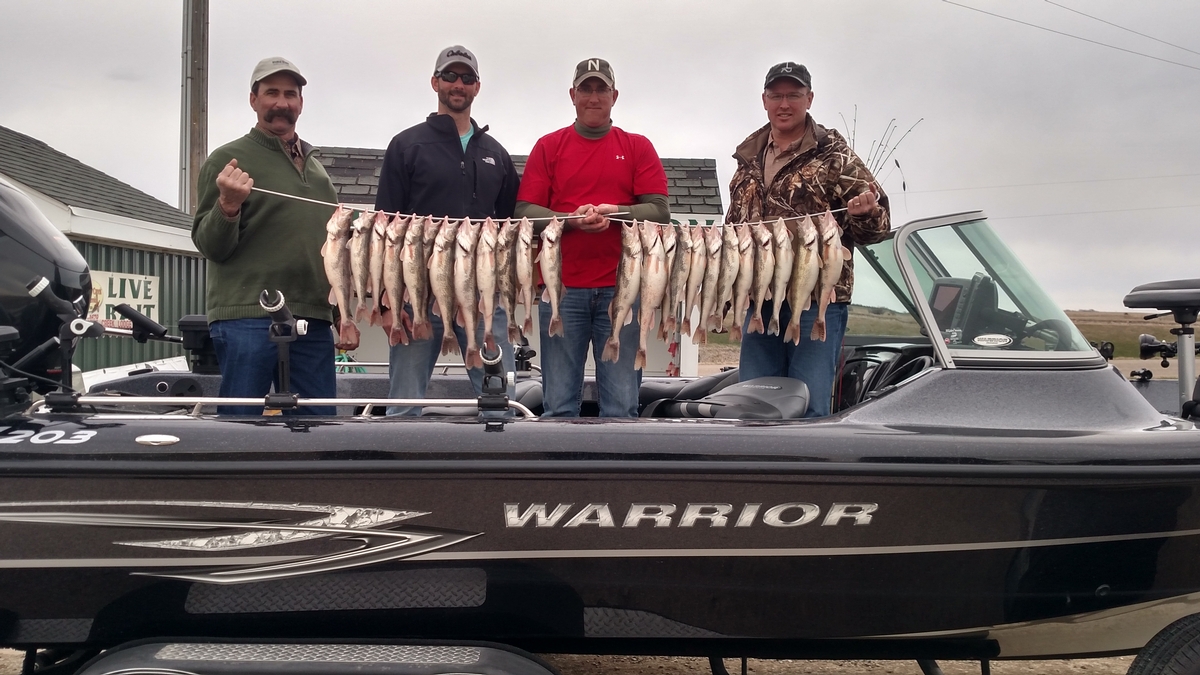 The SD Fishing Guides
Our South Dakota Fishing Guides
Platte Creek Lodge has all the tackle and gear that you could possibly need to make your trip as easy and productive as can be. The guides also have 20-foot boats so your ride will be as smooth and dry as can be. So come enjoy South Dakota's finest walleye fishing here in Platte, South Dakota at Platte Creek Lodge.
Platte Creek Lodge walleye fishing guides and fishermen fish out of three to four different spots on the great river system, Snake Creek, Platte Creek, Pease Creek, and Buryanek's Landing. As you know fish move around. Sometimes they are north of Platte Creek Lodge, sometimes out front, and sometimes south of Platte Creek Lodge. The river has abundant structures ranging from points off the shoreline, sunken trees, mudflats, sandy beach areas, and rocky shorelines. One thing is for sure, your Platte Creek walleye fishing guide will know where to take you and your family to find the best walleye or smallmouth that the Platte area has to offer.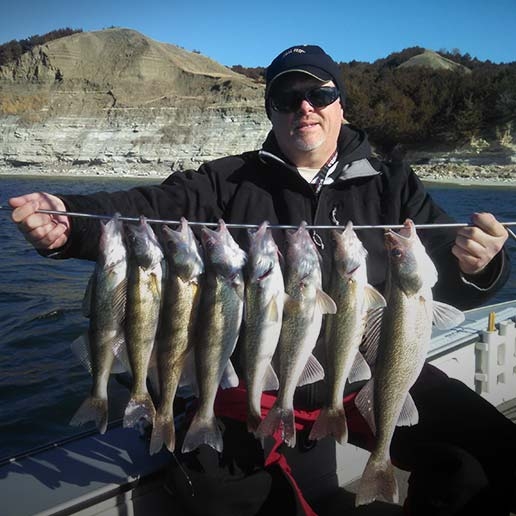 Guided Fishing Packages
Our guides Rates for the 2022season are as follows:
1-2 people per boat $480.00
3 people $550.00
Please call soon to book your trip as dates are filling up
Daily Room Rates
Kitchen/grills/ fish fryer/ available to do your own cooking, as well as large ice machine and Wi-Fi.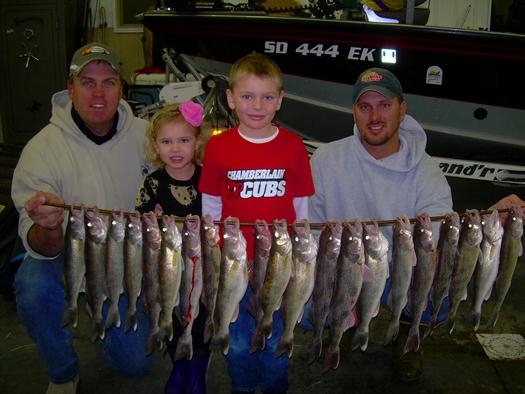 Great Kids!
Take A Kid Fishing in SD
Young people have a lot of fun catching and releasing our 1-3 pound walleyes. It is a great adventure that your son, grandson, daughter, granddaughter, or any young person will remember for a lifetime. So plan your next fishing trip with Platte Creek Lodge, your walleye guide service.
Fishing is not just for the men of the world, women really enjoy fishing with Platte Creek Lodge and walleye guide service. With our friendly and knowledgeable guides, comfortable boats, and our clean and comfortable lodge, let us take care of you for a change and you just enjoy your time on the water.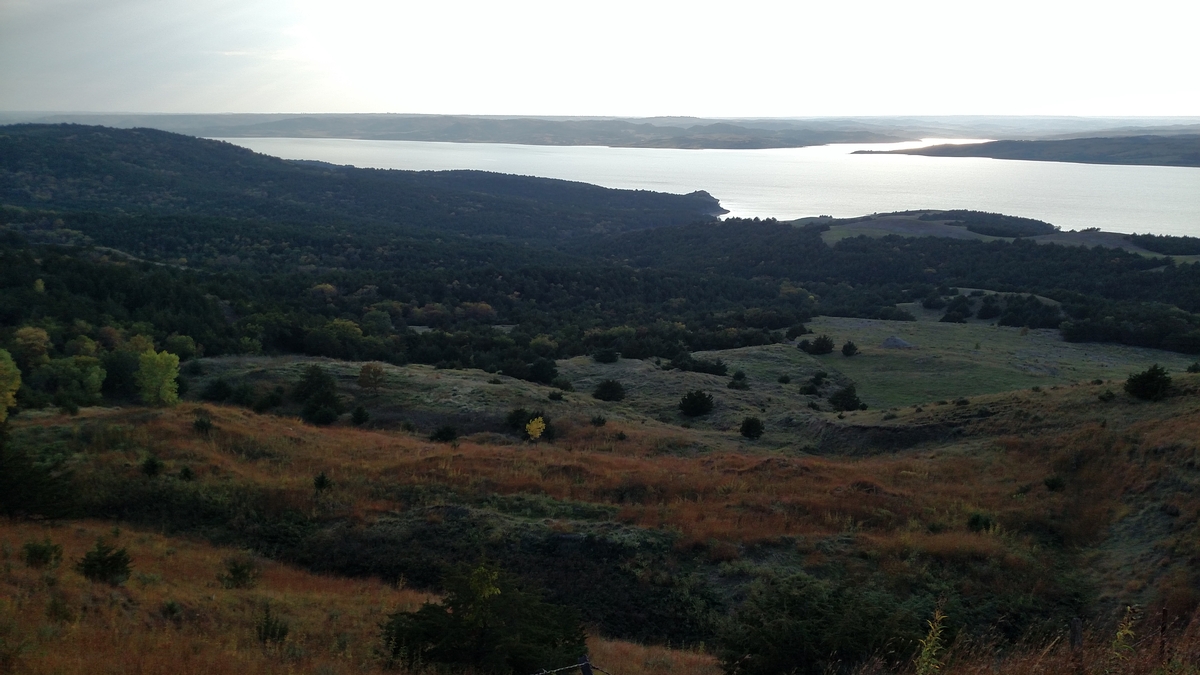 Lake Francis Case
Lake Francis Case is a large body of water within the Missouri River system. The lake is a reservoir impounded by Fort Randall Dam with a maximum depth of 140 feet. The reservoir consists of 102,000 acres of gently winding river, which is ideal for fishing and other recreational activities.
Thanks to the Corps of Engineers, the prairie terrain along Lake Francis Case is off-limits to development, creating a peaceful paradise for outdoor enthusiasts. The lake holds walleye, pike, sunfish, perch, catfish, and smallmouth bass, although walleye and smallmouth are the primary targets for most anglers.
This is the perfect location for a relaxing day of South Dakota Guided guided fishing!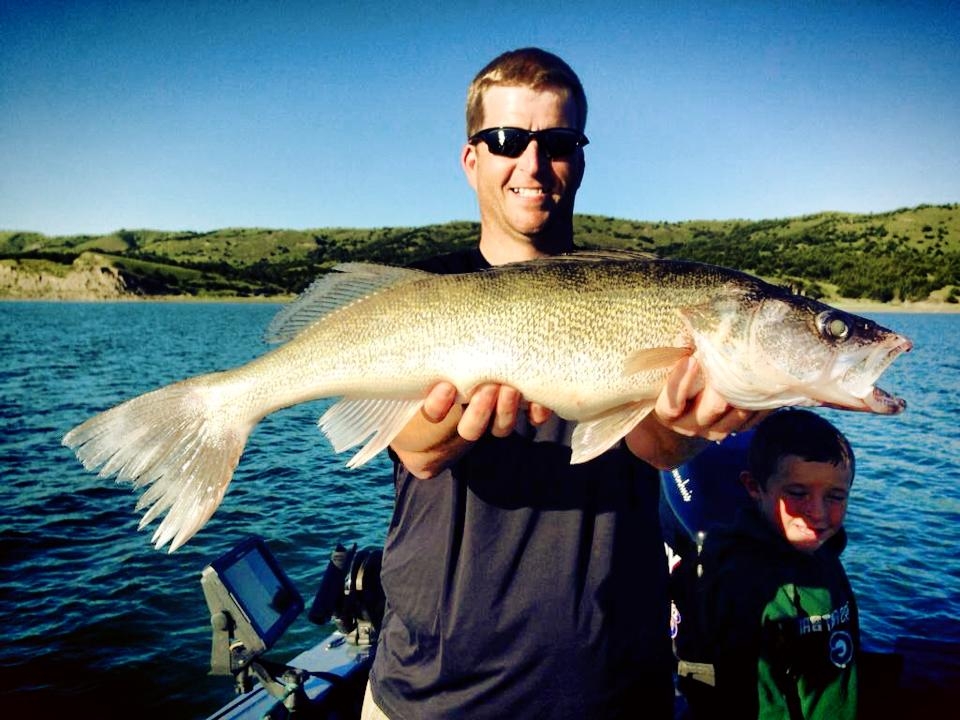 Important South Dakota Fishing Links