South Dakota Hunting & Fishing Lodge
Experience a South Dakota hunting adventure of a lifetime, and the luxuries of home!!
Platte Creek Lodge offers 6 bedrooms, and 6 full bathrooms, with a total of 15 beds in the lodge. A complete kitchen with pots, pans, and everything that is needed for service. Platte Creek Lodge has high-speed internet and satellite TV so you won't lose touch while visiting us. An absolutely beautiful view of the hills that will take you to the bountiful Missouri river, where the Walleye await your bait. You will have so much fun here, you won't want to leave!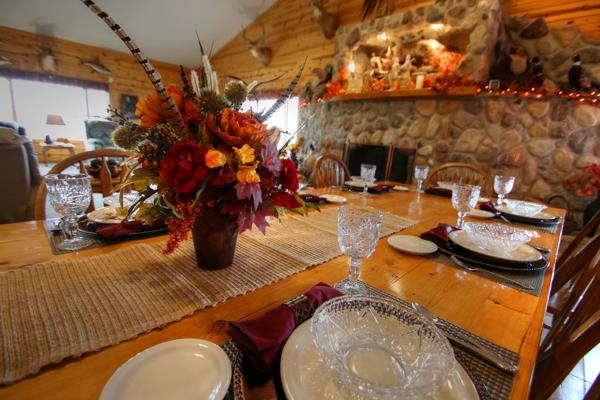 Lodge Amenities and Dining
We have 3 dining options for guests at
Platte Creek Lodge
1. We can do the cooking for you at the main lodge. We don't have a set menu but the food is delicious.
2. You can do your own cooking with the use of our pots and pans, grill, ovens, fryers, etc. Platte Food Center has almost anything you'll need. Fresh fruits and vegetables, fresh meat counter, as well as any canned or frozen goods you may need. The Dutch Oven bakery, inside the grocery store, is awesome, fresh good daily.
3. Go to town to eat. We're only 1 ½ miles from the town of Platte, so it's very convenient to head into town for meals. We have a 44 Pizza Plus that offers the best-broasted chicken around, pizzas galore, a salad bar, AND soft ice cream. There's also a Subway, Boom's Drive-In, Casey's Pizza, or Shorty's Café that offers good home cooking as well as a great steak or short order.
The Lake Platte Golf Club is ¼ mile away offers great food as well as golfing.
New for 2020 - Long Range Shooting Range
Our long-range shooting range, for the person that enjoys that type of shooting, will be open along with our sporting clays course. You can enjoy some time honing your shooting skills for the next days hunt.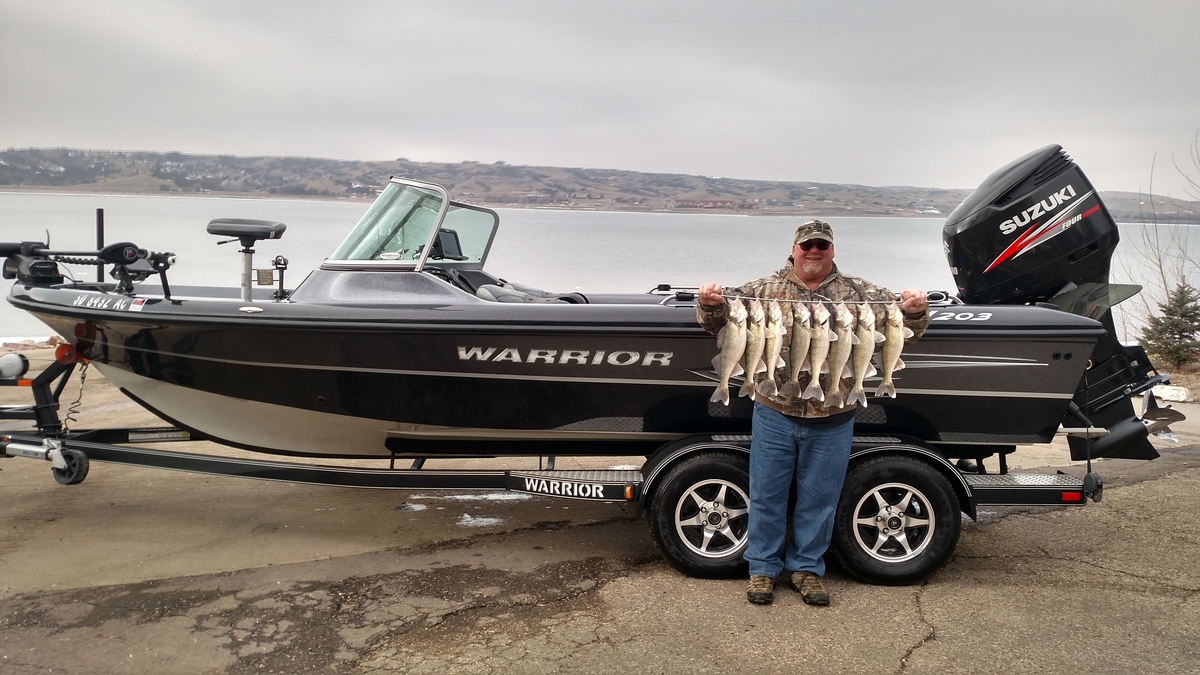 All Guest are Welcome
Whether you are just passing through or interested in a full or self-guided walleye fishing trip, we welcome you. Rooms are $99 per night during the off-season.
Self Guided Fishing Trips
Self-guided Walleye Fishing or Fishermen staying at our lodge with their own boat.
The benefit of staying here at Platte Creek Lodge is that we are usually on the river guiding, and will share our info with you so you can be successful fishing also. Our guides can help you find where the fish are biting.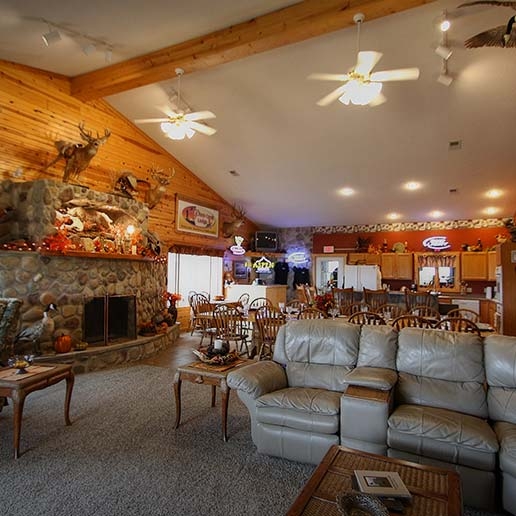 Visit our Lodge - Virtual Tour
Take your time and explore our lodging and accommodations with our virtual tour. See the lodge, your sleeping arrangements, and better yet where you can relax in front of the fire.