Platte Creek Lodge - Testimonials
Here's what a few of our customers have had to say about us.
Have a testimonial of your own to share?
Send a Testimonial
Luke Wade
Spring 2021 - Licking mo
My family and I was on vacation to Mt. Rushmore and the Badlands. Decided to stop and visit this lodge best part of the whole vacation. Top notch all the way around. Josh are guide was awesome put us on the fish and we caught them. Highly recommend this if your any where on South Dakota.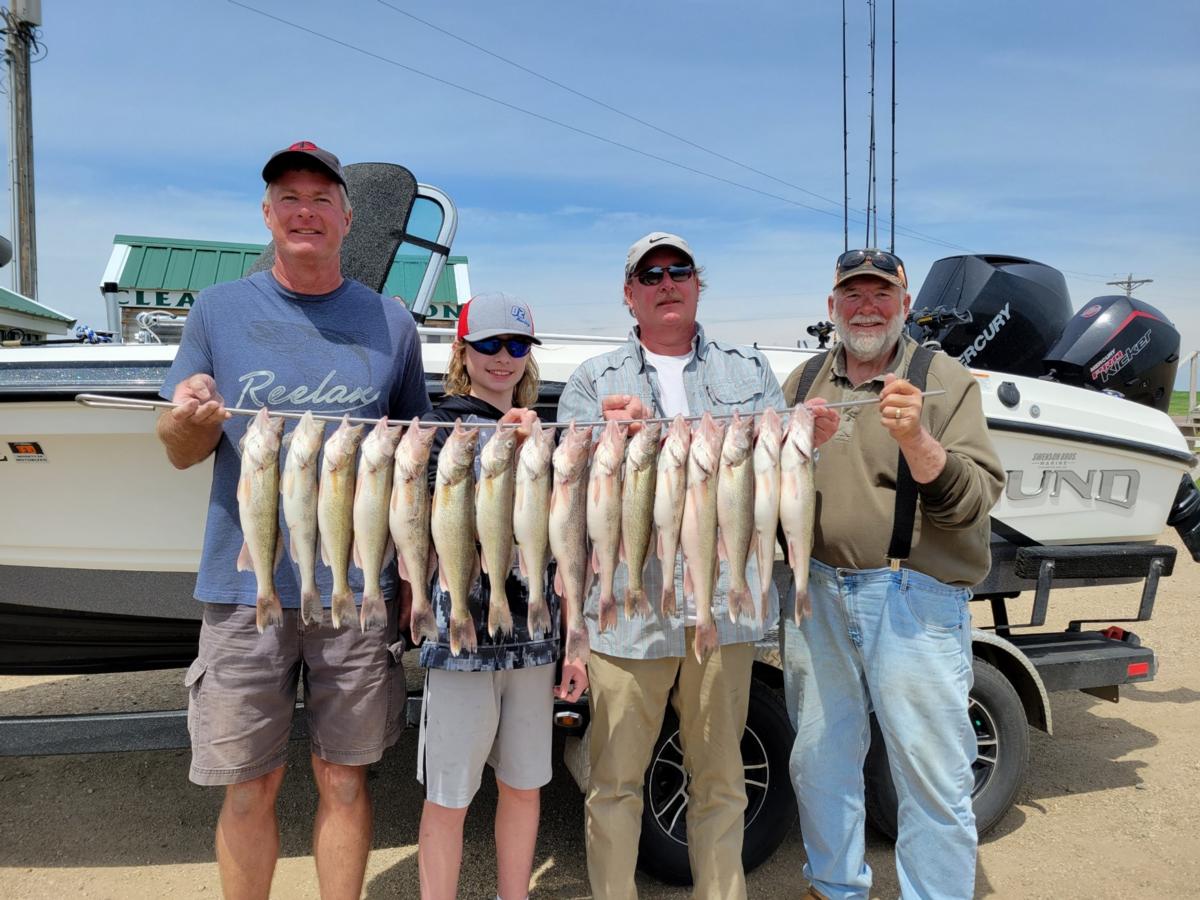 John Heyer
Spring 2021 - Lonsdale, Minnesota
My friend Steve treated his son and I to a wonderful trip and guided fishing adventure at Platte Creek Lodge. It was a wonderful experience for all. Our guide Greg put us on fish and was a patient instructor for those of us that needed a little coaching. Tom and Nova were incredible hosts that go above and beyond expectations. The facilities are wonderful and the atmosphere is ideal. We had a tremendous experience. Thanks Platte Creek Lodge.
Theresa Seykora
May 2021 - Platte SD
Had an awesome trip with Greg as our guide. Caught a lot of nice walleyes.
Josh and Cole Bartels
Spring 2021 - Platte sd
It was a blast.The guide was great knew what he was doing. We got are limited while haveing a great time!
Wayne K
Spring 2021 - Stuart Ne
Tom and Nova Excel in providing a top class guide service! Top Class accommodations and attention to the little details that make a guided experience THE BEST! Thanks Tom & Nova! Hope to be back soon!.
Josh and Katie K
Feb 2021- Ice fishing - Platte, SD
Our stay at Platte Creek Lodge was top notch and completely exceeded our expectations! The lodge was extremely clean, spacious and comfortable. Tom gave us tips as to where and how to fish for the Walleye as this was our first time fishing Francis Case. We cannot say enough wonderful things about Platte Creek Lodge. It definitely will not be the last time we stay there.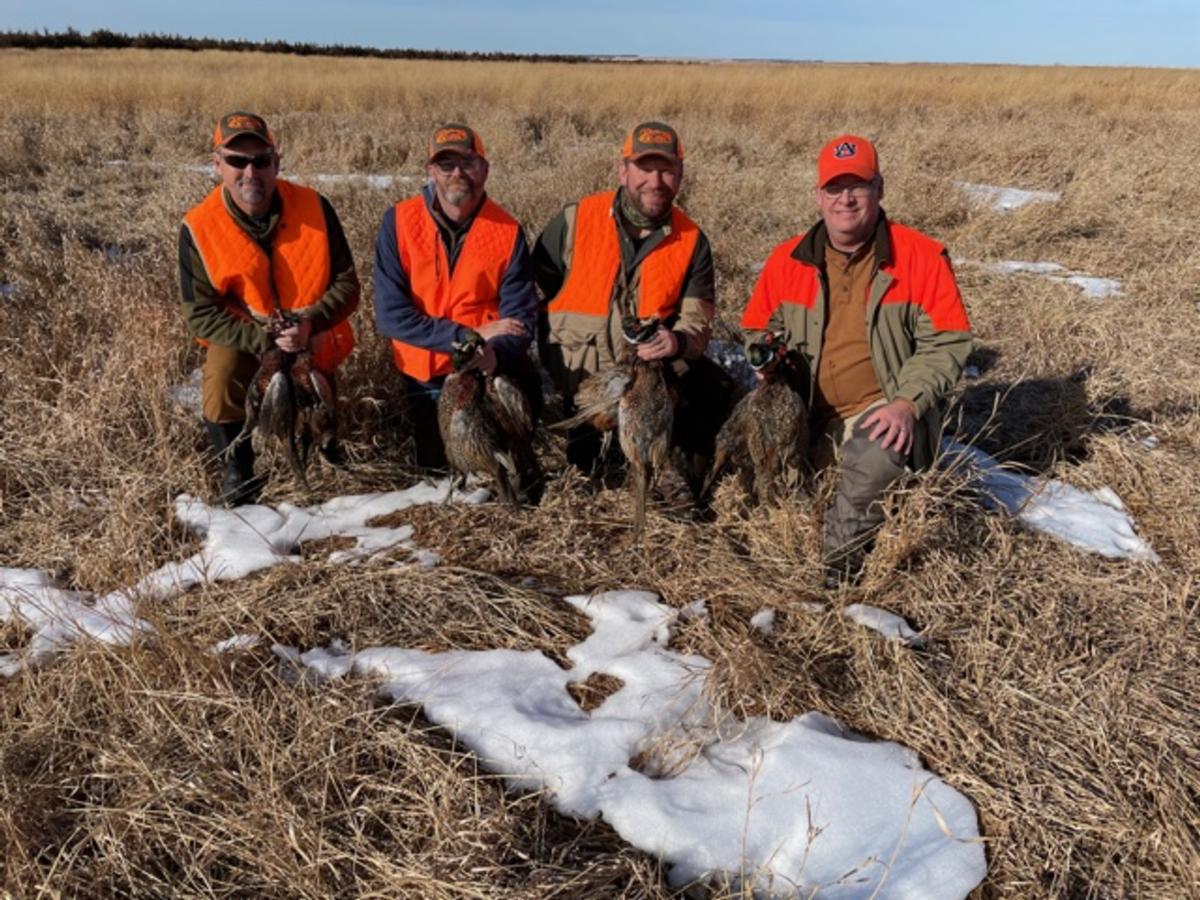 Rob Whitesell
Fall/Winter 2020-21 - Platte, SD
I don't have enough words to describe how great the experiences I've had at Platte Creek Lodge have been. This is fantastic, authentic, wild bird hunting with a great guide and talented dogs - spacious, comfortable, well thought out accommodations - bountiful, amazing meals - everything you could want for a great stay. I look forward to many return visits and the opportunity to introduce family and friends to Tom and Nova. If you have the chance to visit - DO NOT pass it up!
Zachary Holmes
Spring 2020 - Platte, SD
Spent a week with these guys pheasant hunting, the hunting was fantastic, we limited out every day! The hunting was amazing and so were the hosts. Tom, Mark & mrs Nova were the best hosts you could ask for, they gave us lots of food, lots of hospitality, and one heck of a hunt. You will not regret choosing to hunt with platte creek lodge. One of the best, most relaxing weeks I have ever had. I am so thankful for the staff at Platte Creek, for opening up their lodge to welcome hunters like me from across the country.
David Winkley
Fall 2020 - Platte SD
Our group has journeyed to Platte Creek for the second year in a row for many reasons!! Novas ability to make us feel like Family and putting our time there first and her main priority! Tom and his Dogs consistently puts us on birds and it's a true joy to be a part of their South Dakota experience! They are second to none! Thank you Tom & Nova! See you next year!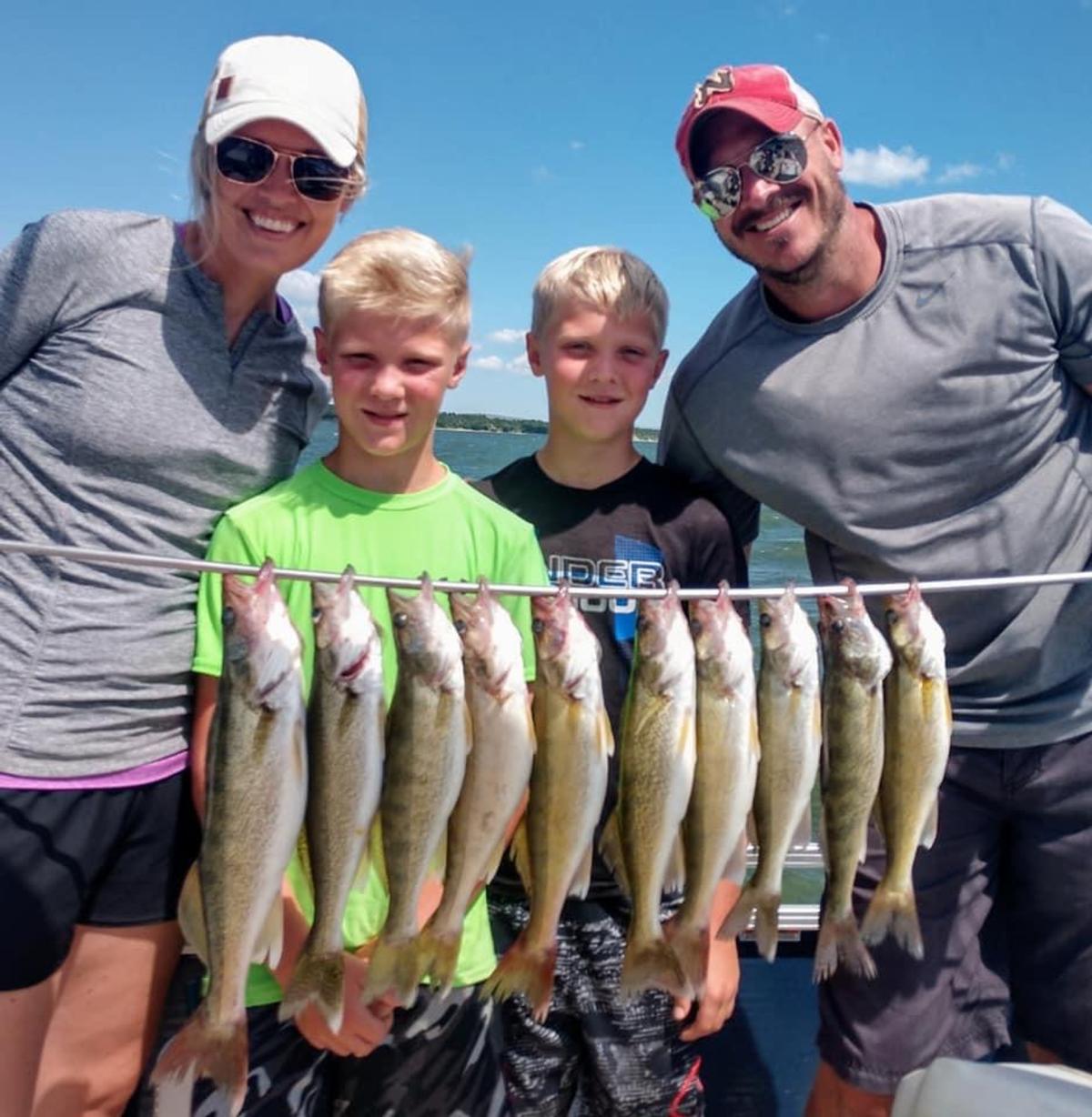 Kyle & Andrea Connot
Summer 2020 - Stuart,NE
We had a great time with our fishing guide, Tom at Platte Creek Lodge! It was the first time for all four of us catching a walleye and Tom did a great job showing us the ropes! A five star fishing experience! Thank you Tom and Nova for the awesome memories we created at Platte Creek Lodge!
Raymond Schlosser
June 2-5 2020 - Platte Creek Lodge
Just wanted to say we had an excellent tip. Greg our guide did a fantastic job. The facilities were clean and the room was cleaned daily. Hosts were very helpful and the afternoon and evening get togethers were entertaining with all the gests gathering on the patio. Just wanted to say thanks and when the opportunity works for us we will be back. Excellent time. 5 1/2 out of 5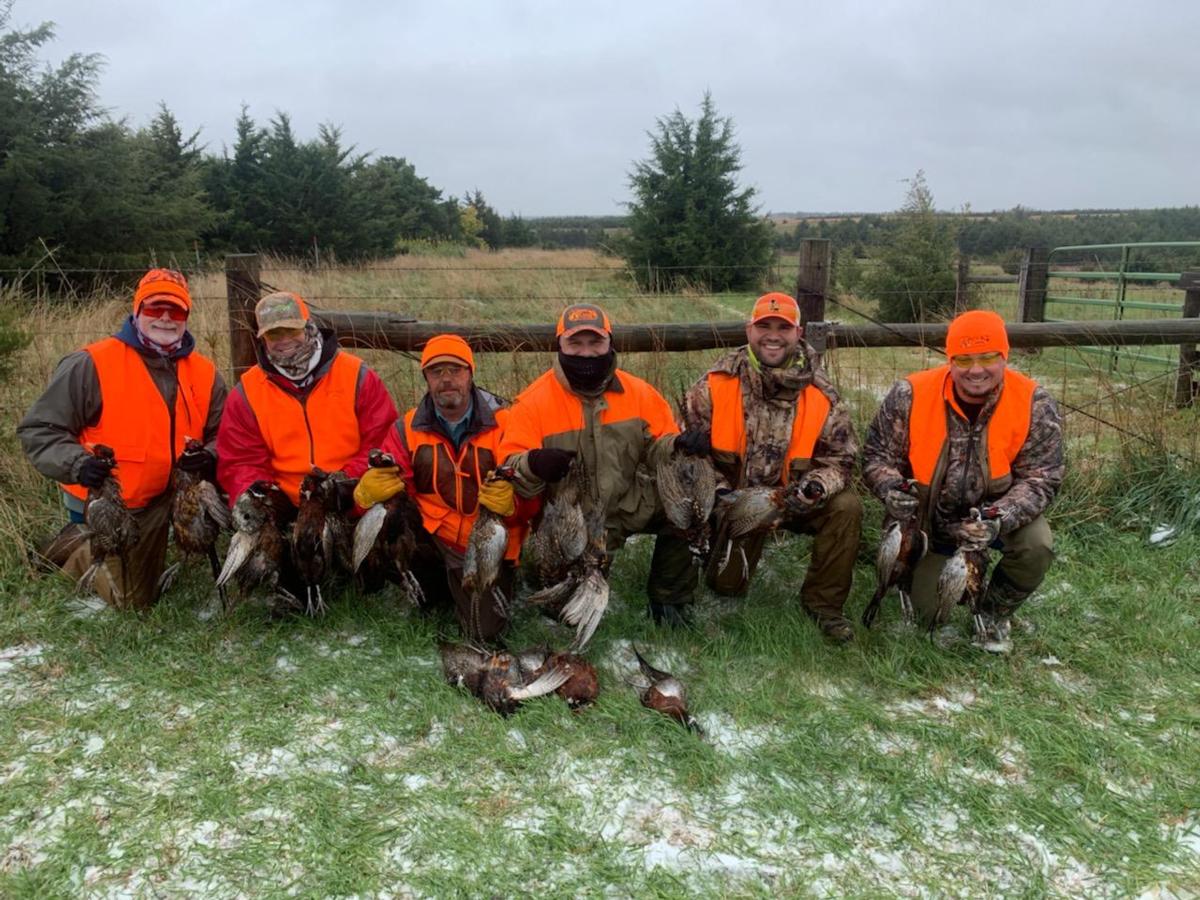 Jason Johnson
2019 - Brandon Florida
Nova and Tom are a great team. This is my second year hunting in Platte and we could not be happier. This year was raining, sleeting, snowing, and windy but we had an absolute blast. It feels like a home away from home. We eat better than we should, we hunt hard during the day and relax with great hospitality during the evening. I cannot imagine a better place to be than Platte Creek Lodge. If you are looking for a great place to cut up, relax, and enjoy look no further. We absolutely feel like we are home when we are here.
Wade Guffy
May 2019 - Sioux City Iowa
My son had his bachelor party at the lodge and couldn't have picked a better spot, accommodations are great and Nova was an even better hostess, we all had a great time Thanks Platte Creek lodge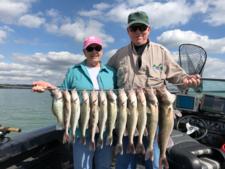 Bob and Jan Dyer
Spring 2018 - Wayne, NE
We had two great days of fishing at Platte Creek Lodge. Tom is a great guide and both he and Nova are great hosts! The lodge is amazingly decorated and comfortable. The character and atmosphere of the lodge is welcoming and relaxing. At the end of the day, we enjoyed sitting around the fire pit and listening to the pheasants crow! Tom and Nova strive to make your trip a success and we limited out on walleye both days. We had fun catching small mouth bass and crappie, as well. Thanks Tom and Nova. We will be back!!!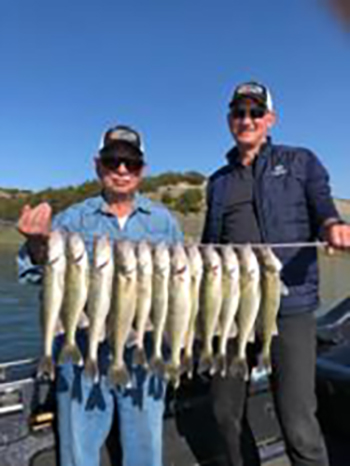 Bill Keller
Spring 2018 Fishing - Platte, SD
I took my Dad for a father/son fishing trip to celebrate his 84th birthday, and we couldn't have been more thrilled with the accommodations and incredibly great service at Platte Creek Lodge! Tom and Nova are absolutely the best in the business and are the two most genuine and friendly people you will ever meet. Despite a slow start to the spring fishing season, Tom made sure we caught our limit of walleyes on both days of fishing...which definitely didn't happen for many other boats on the lake while we were there! I would definitely give my highest recommendation to Platte Creek Lodge if you want the best possible experience!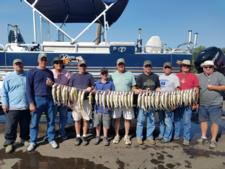 Dave Heller
Fall 2017 - Fremont, NE
We (10 of us) just got back visiting Ton n Nova who are amazing host's n guide. His lodging and boats are top notched. Proof is in the pictures on how much fun we had during our visit there.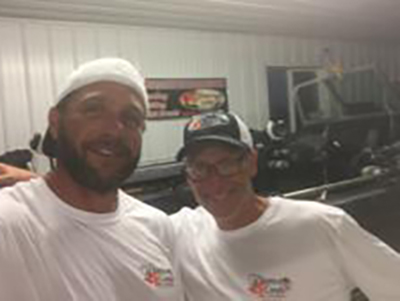 Joe Dineen
Spring 2017 - Lawrence
My boss and I have traveled to SD for for many years and have stayed at several lodges. Tom and Nova's lodge and their hospitality is phenomenal!! Tom guided us, got us into fish and we had a lot of laughs!!! Thank you both a ton and we will be back!!
Dan Goodman
Summer 2016 - Platte, SD
Greg was a fantastic fishing guide. We absolutely hammered the walleyes and had a lot of fun and laughs on the way. Look forward to seeing you again next year.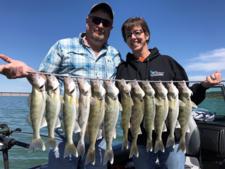 Mike & Lisa Kelley
Late Spring 2017 - Platte, SD
My wife and I celebrated our anniversary by fishing with Platte Creek Lodge. What fantastic hospitality, food and fishing. Tom and Nova know how to treat their guest. I can not recommend them higher....and we caught our two day limit. Not a guarantee but you want find guides who work harder to get you on the fish. I'm booking a trip for my 80 year old father in law after I submit this.
Jim Pippin
Fall 2016 - Platte, SD
I had the privilege of staying at the Lodge this past fall. The hunting was phenomenal with fabulous guides, dogs and more pheasants than I could have ever imagined. The best part of the trip was the incredible hospitality and grace of our host Tom and Nova...wonderful faith based people. The food and accommodations were spectacular as well. If you are looking for THE pheasant hunt of a life time......here it is.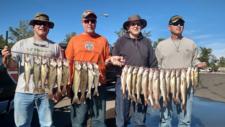 Chris Steffens
Summer 2016 - Clive, IA
Awesome place to stay! Tom and Nova are gracious hosts. Fishing was great and the guides made day enjoyable - thanks again Tom and Greg! Can't forget to mention Nova's cooking as it was delicious. Also loved the Christian fellowship. Thanks again, Chris, Mike, LeRoy and Tom
Michael Chronister
Had a great time, Tom put us on the fish, and everyone treated us like family. thanks Tom ,Nova, and Greg looking forward to doing this again! see ya soon!
Michael Chronister
May 23, 2016 - Sioux Falls, SD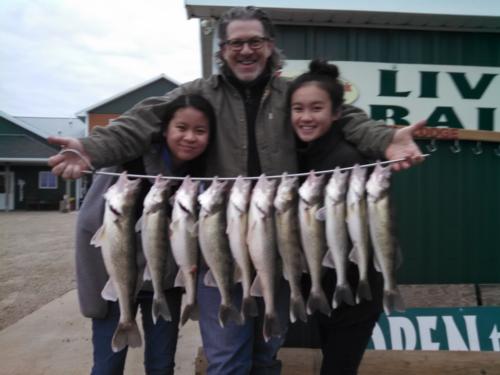 Geoff M.
What a place God has brought me to.Tom and Nova are wonderful hosts and have a clean and wonderful Lodge to stay in.There fishing guides are very knowledgeable and friendly. What a beautiful place.So if you enjoy fishing and the beauty of South Dakota this is the place.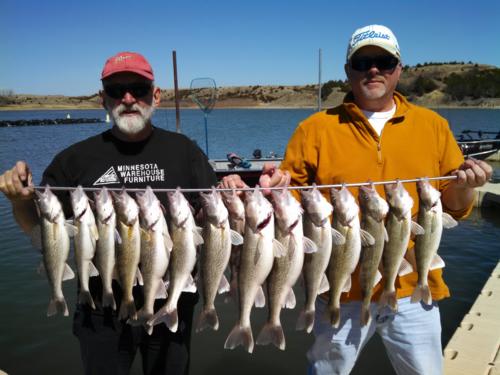 Tom K.
Platte Creek Lodge and guide service is a great place to come and enjoy .Tom and Nova have a wonderful place here and there warm and friendly service has to be one of the best around. They make you feel like one of the family and there guides are top notch.So if your looking for a affordable trip and a clean and friendly place call Platte Creek Lodge and enjoy all they have to offer.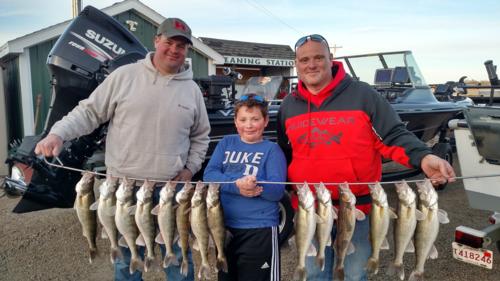 Chris W.
Thank you to Platte Creek Lodge and all you do for making our trip a awesome one.What a pleasure it is to stay here,keep up the great hospitality.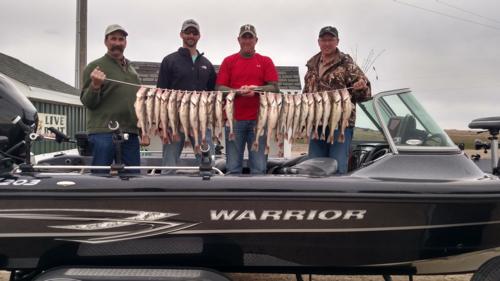 Greg
Platte Creek Lodge and it's guides are awesome.They put us on the fish today and what a day it was .There Lodge and accommodations are off the charts. Try his place has set a new standard that the rest of the outfitters need to follow .Great job guys we will be back.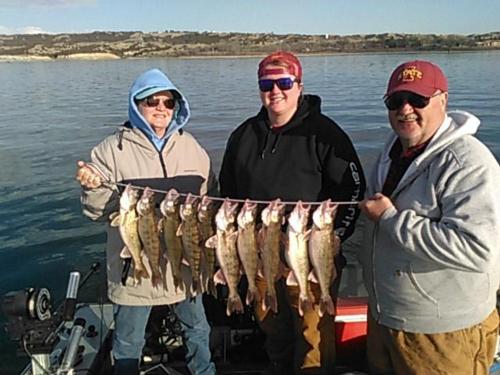 Steve H.
Another great day at Platte Creek Lodge. Thank you guide Greg.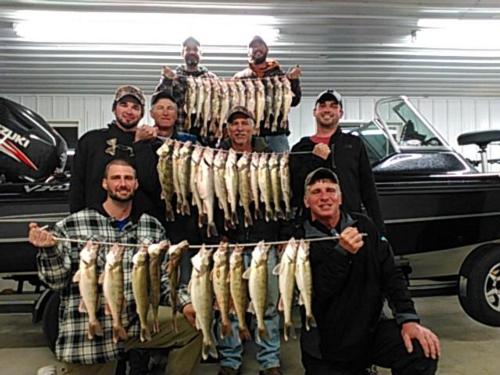 Matt K.
Wow what a great time with Platte Creek Lodge and guide service. Our guide Greg knows his stuff in tuff conditions he got us are limit of some nice walleye. Thank you Greg and what a wonderful Lodge to stay in clean and comfortable. Can't wait to get back.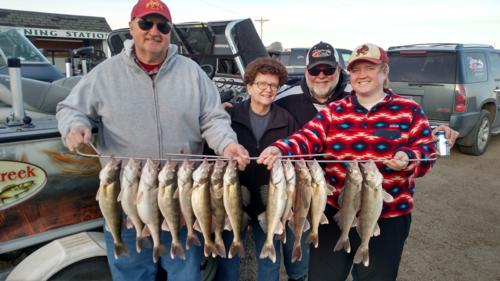 Steve H.
What a great time we had at Platte Creek Lodge our second time here and our guide Greg is awesome. He knows how to fish and is fun to be around. Thanks to all the Platte Creek staff.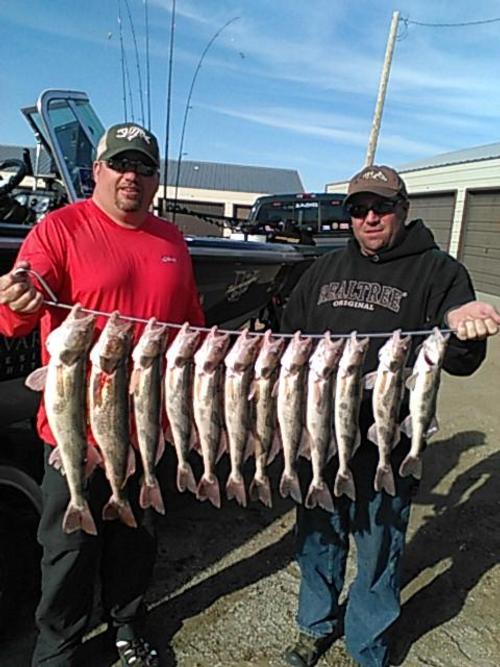 Mark S.
Had a great time with Greg today .We caught some nice walleye and had alot of laughs.
Tom M.
Thank you so muchfor the great hospitality and a beautiful nights stay.Super comfy beds love the rolls and coffee.You have your own piece of heaven here
Alan G.
GReat experience, Keep shinning your light brightly for JESUS.Great food great hospitality,Great lodging,Great hunting.WE need to get the word out to use this place all year round.To rest and relax and enjoy this great area.
Tom G.
Thank you for a perfect weekend.God has blessed this very special place.You have such loving and caring servent hearts.
Whit H.
Tom and Nova thank you for your great hospitality.we look forward to our retun trip.Keep up the good work.
Bill D.
Tom and Nova Thank you for sharing your home and lodge.Wwounderful setting with great people.Thank you so much.
Jeff M.
I cant think of anything i would change.You are so friendly and helpful,comfortable beds and great food. Thank you.
Ben K.
Thank you so much for everthing.My first time Pheasant hunting could not have been any better.The hospitality,food,the huntand the community feel was incredible.I hope to be back next year and continue awounderful tradition.God bless you all.
Wesley K.
Everything was extreamly well thought outand planned thoroughly.Wounderful trip with pleanty of action.Amazing food and hospitality!Great trip hope to be back soon.
Mark H.
You are all amazing!So proud and thrilled to be associated with you.This is a cant miss event for me every year So gratefull for you.
Chris F.
Incredible!You guys to an amazing job. The accomidations were very nice ,love the sink in the bedroom,Thanks for all theextra touches all throuhout our stay.Hope our paths cross again.
Casey C.
I had a amazing time!Thank you for all you do.The only suggestion that i have is that there needs to be a gym.Pretty sure that i put on 5 lbs!! Novas cooking is unreal.
Chris B.
This was by far one of the best experiences of my life...Truly,everythingwas just perfect.It was beyond my expectations.Thank you for all you do.
Matt P.
The hunting is second only to the hospilality!You create more than just a retreat,you create an experance.Thank you for the trip of a lifetime.
Kevin H.
Thank you ,Thank you! By far the beast hunt and lodge i have ever been to.Your hospitalityand love for Christ and outhers is crystal clear. I look forward to sharing my memories with family and friends.Thank you Tom and Nova for all you did for us.
Danny L.
Had a great time here. THanks for everthing.Everything was great.
Thomas B.
Greatly enjoyed this trip.Tom our guide was a paitient guide with hunters who could not shoot well and very helpful on improving our shooting.The food was great and rooms were extremely comfortable.Wish we could have stayed longer.The owners made me feel like family and not a guest. Thank you.
Lester B.
I really enjoyed my stay here.The hunts were all good and the food and lodging were outstanding.I wiil be back.
Crawford L.
I have traveled all over the world and my experience here was superior to all.I cannot find the words of my apperciation. Thank you .You guys are the Best.
Jared D.
We had a blast hunting pheasants.Thank you for your warm Hospitality and all the wounderful meals.i will Never forget this trip and hope to come back to this beautifil lodge.
David S.
Thank you all we had a wounderful time and hope to be back next year.
Josh M.
Thank you so much.Your hospitality was unmatched.The attention to detail made for an incredible experience.
Paul F.
Tom and Nova,Thank you for everthingyou guys are world class.Gods Richest Blessings to you
John M.
You have a Great gift!It has been a real treat to experience all of it.
Mark N.
Just an amazing time.I was so blessed to be here and with each of you.From the rooms to the food hunting to the great fellowship. Everything was awesome.Thank you and God bless you all.
Clay R.
My time here was incredible.Tom and Nova are incredible ambassadors for Christ.The food was 5Stars the facilities 5 stars overall a 5 star. I hope the lord will continue to light and bless your path.God bless Clay.
STAN G.
What a blessing,Everthingwas perfect,Your love of christ was difinitly showen through out this whole trip.
Steve K.
Tom and Nova,This was such a fantastic time.Your servant hearts are amazing.The hunting was out of this world and your service was about that.And the food,superb. 5 stars to you and your lodge.
Josh B.
I just wanted to say thank you so much for your amazing hospitality,You have truly been such an amazing blessing.Tom and Nova God is usingyou to speak directley to the heart and i loved every moment.Thank you and God bless you and your lodge.
Andrew H.
We had such a blast! the hunt the food the fellowshipwere all so GREAT.Have a Merry Christmas!
Joel H.
Tom and Nova Thank you so much for your hospitality these past few days.You helped make this trip so memorable for us and i so apperciate that so much.Hope to see you both soon.
Chad B.
Absolutly Awesome,Thaks for the great time.
Riley N.
Thanks for everything you do for are family.What a great place to have our reunion.First class.
Jason and Andrea K.
What a beautiful property.This is just what we needed for a mini getaway.Thank you all so much.
Judy P.
We enjoyed our 2 night and 1 day stay here very much.Dawn made us feel welcome. She showed us around and made sure we were very comfortable.I couldnt believe how great the beds were i even looked to see who made the mattress.Pillows were fresh and clean.the whole lodge is very clean and nice,they even have q-tips in the bathrooms.Thank you from all of us,we will be back.
Clay M.
Fantastic accomodationsand unparalle service is how we would discribe or stay at the Platte creek lodge.Thank you.I am a professional travler,this place is awesome.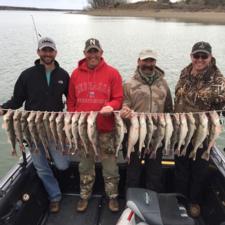 Jesse Huddle
Spring 2016 - Brady, Ne
Hats off to Tom and Nova. They know what it takes to run an outstanding operation. From start to finish, they set the stakes at what other outfitters should aim for. Clean, affordable and the hospitality was excellent. Tom and Greg know the river well, and they'll fish how you want to fish. We couldn't have asked for a nicer group of people to get to know.
Gordy from Elfin Cove
Fall 2014 Fishing
This was our third trip with Tom and Nova. Our first stay was outstanding. The hunt/fish combo was amazing. Didn't know it could get any better until our second and third trips. Simply beyond anything you could imagine. This is a professionally run operation all around. The hospitality, food and attention to detail is spot on. We will be back. Gordy, Elfin Cove, Alaska
Ben Nordquist
Fall 2014 Pheasant Hunt
Fantastic hunting, great food, incredible dogs, top notch guides. You made hunting at -0 comfortable! Thank you so much Ben N.
Andy Beasley
Fall 2013 Hunt
I had a wonderful trip. The accommodations were very comfortable,the food was great and plentiful and the hunting was perfect.Walleye fishing was a nice bonus. I think you should promote more,because when the hunting is this good it gives you an extra option. Thanks so much. Andy from Colorado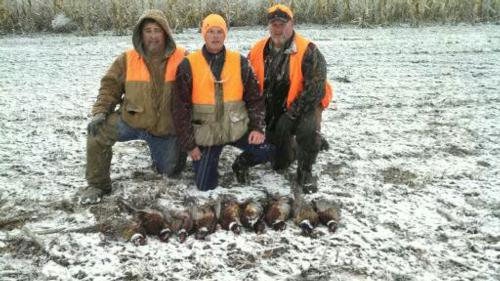 Bobby Michael
2013 Pheasant Hunting Season
Awesome! Got to be the luckiest trip in the 14 years we have been coming to South Dakota. Nova and Tom are GREAT people. Going to bring Family and Customers back ASAP. Thanks, Bobby
Kyle Rice
Fall 2013 Pheasant Hunt
Thank you Tom and Nova, had a blast. Very nice lodge and excellent food. Above and beyond the call! The only improvement to be made would be my shooting. Hope to see you again. Thanks, Kyle Rice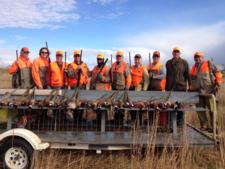 Chase Cowden
Fall 2013 Pheasant Hunt
Tom and Nova have a great outfit in Platte Creek Lodge. My father, brother and I just got back from a 3 day pheasant hunt and could not be more impressed. If you are looking for a place with great customer service and the best hunting dogs in South Dakota this is the place. We have hunted with many different guides and their dogs and Tom's tops the list. They never bust birds out front and find everything that hits the ground. Great meals, great lodging and at a great price. Chase Cowden, Lebanon, TN
Send us a Testimonial
To our past clients: We appreciate your comments and if you would, fill out the form with comments and a photo about your experience at Platte Creek Lodge. Fields marked with * are required. Please enter the Name field how you want your name to read on our website (Examples: John Doe, J. Doe, John D., John Doe Corporation).