Lake Francis Case
April 09, 2016 by Tom Steinhauser
Wind ,wind wind sick of it.We had a good day today in 10-16 feet of water.Pulled some crankbaits today and caught these fish.The water is warming up so those fish should stat to go.please give us a call at the lodge for all your fishing and lodging needs. Thank you Tom More...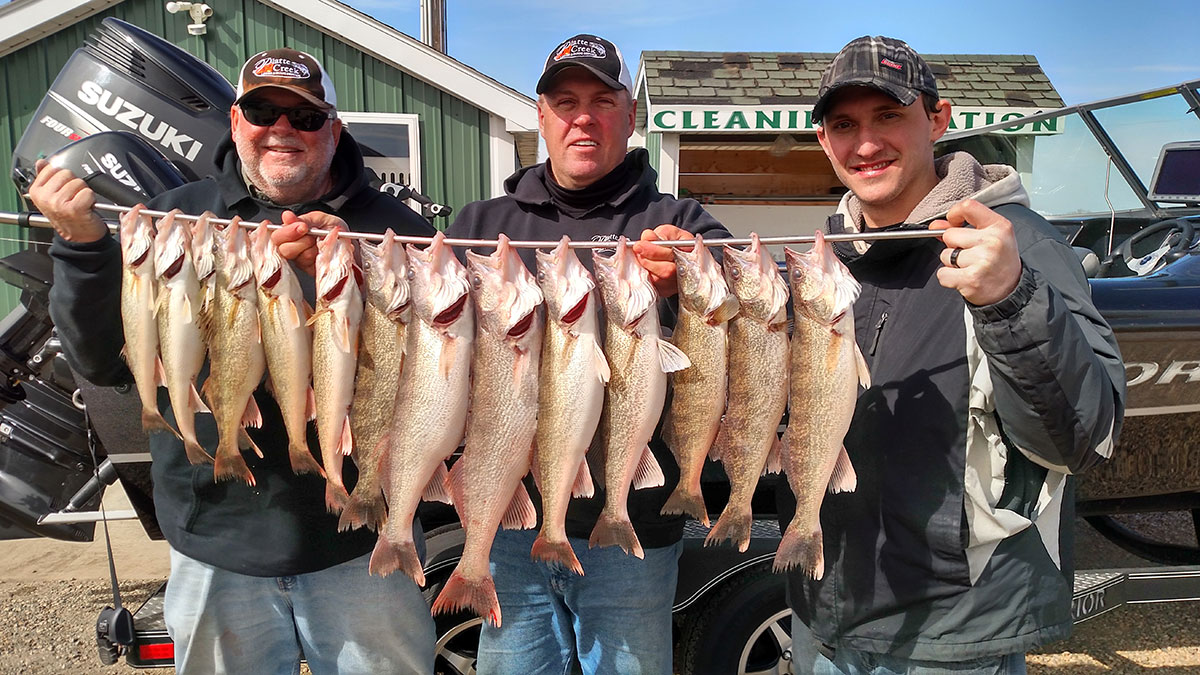 April 06, 2016 by Tom Steinhauser
We fished last night and we're able to pick up a few. We used a jig and minnow in 8-15 feet of water. We also put on some plugs to search for more active fish and did well in that 10-15 ft with a number 5 shad rap.Fishing is still slow mainly do to the up and down weather. Things are going to get better. Feel free to give us a call at Platte Creek Lodge and guide service for the latest info. More...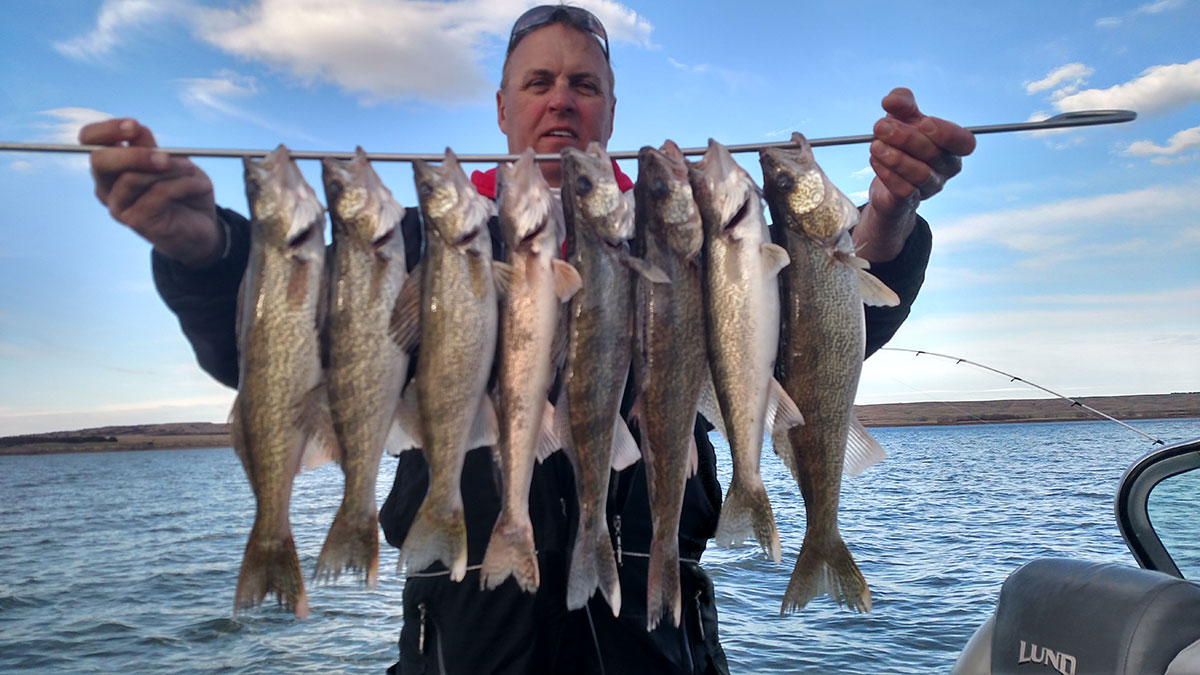 Get Connected
Blog Categories